Before to start you must know the credentials for your email account, these credentials are:
User
Password
Incoming server
Outgoing server
Our Support Team will send you an email with these parameters.
To configure your email account in Outlook 365 follow the next steps.
1.- Open Outlook 365.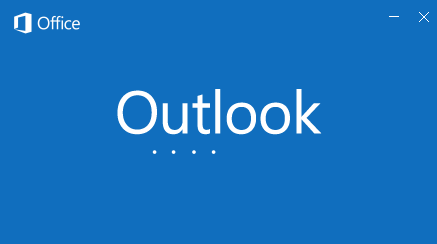 2.- If this is the first time that you open Outlook, you will see immediately the window as shown in step 3. If you currently have other accounts configured, go to the "File" menu.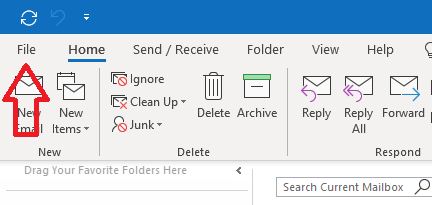 And select "Add Account".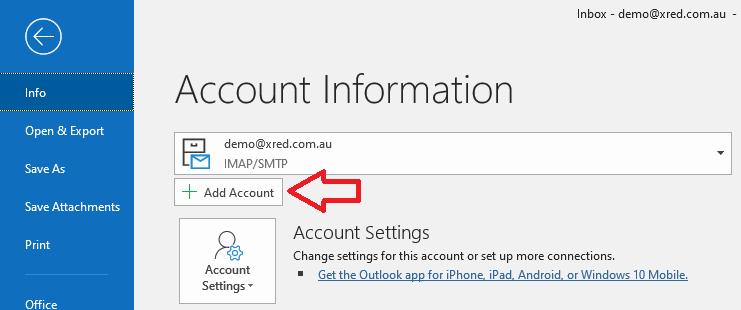 3.- Fill the form with your email account (user and domain) in this case our example account is demo@xred.com.au . Select "Advanced options" and click "Let me set up my account manually". Click on "Connect".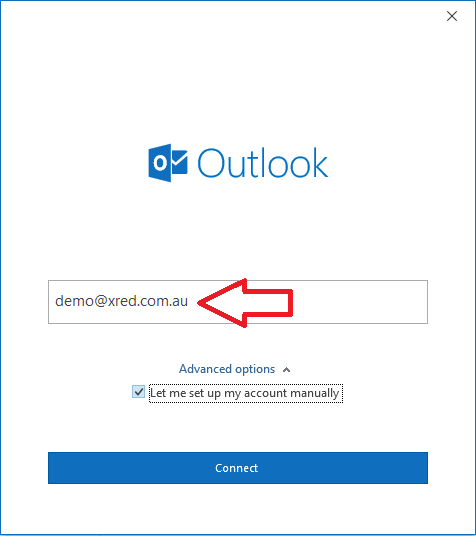 4.- Select IMAP as the account type.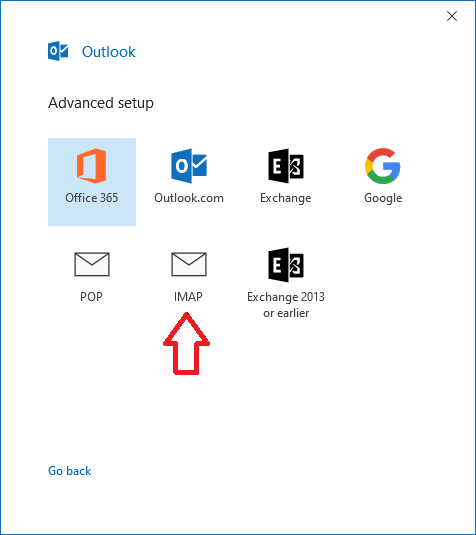 5.- Fill the box with your password and click on "Connect".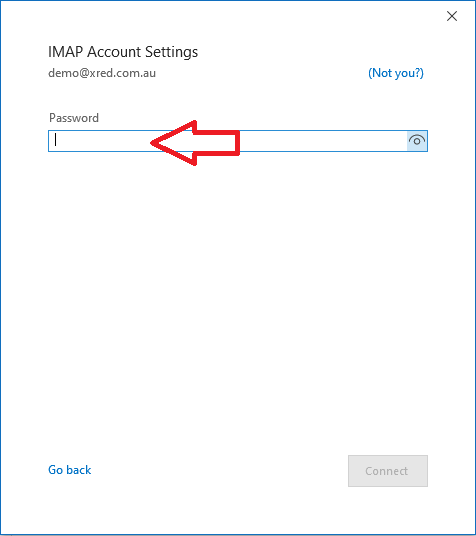 6.- Outlook will test the connectivity to the server to select the most secure way of communication. Most of the time Outlook detects successfully these parameters.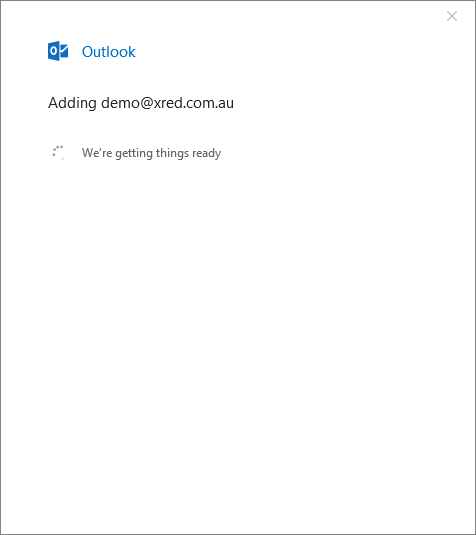 7.- Finally the account is added, click "Done", now will be necessary to configure one additional parameter.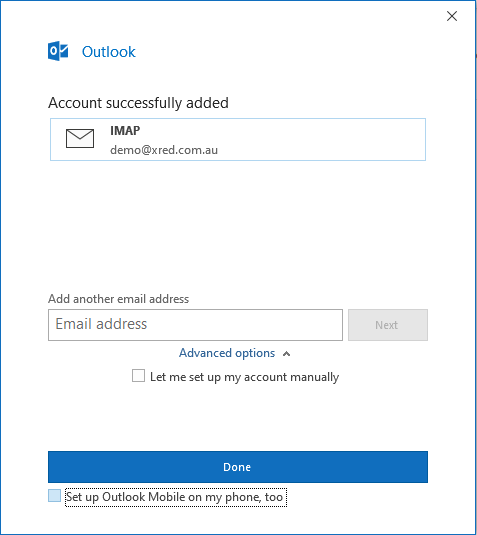 8.- Go to the menu "File".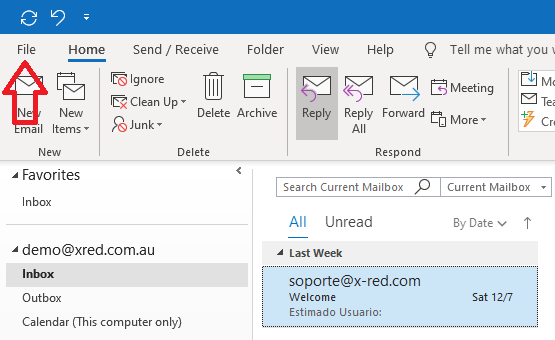 And select "Account Settings…"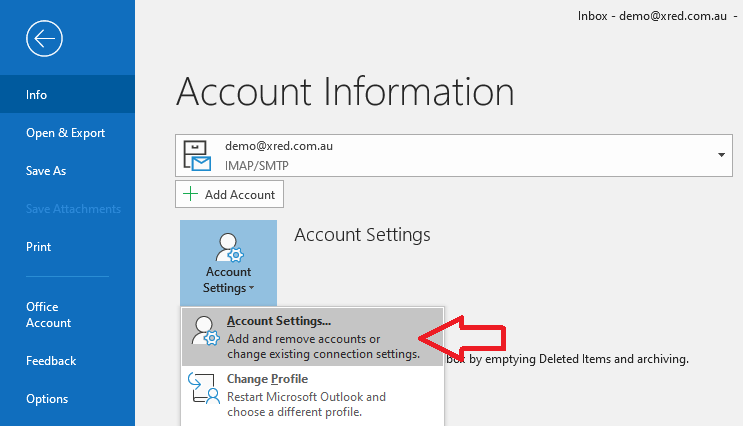 9.- Modify the configuration of the account adding the "Root folder path" with the value "INBOX" and click on "Next".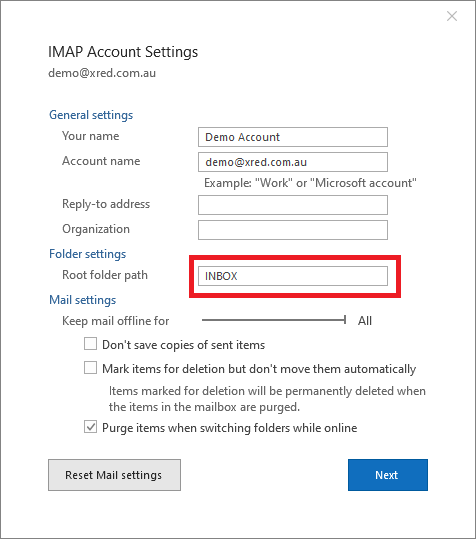 10.- Finally your account is configured and ready to work.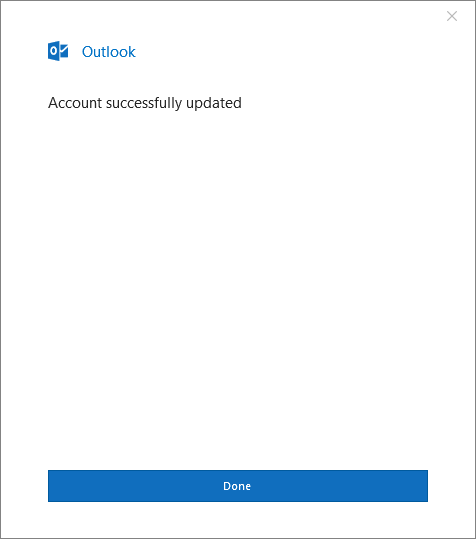 If you have any problem, please feel welcome to contact us using our support email or our contact form.